The 36th edition of the Malaga International Jazz Festival brings together the best artists of the genre at the Teatro Cervantes from 3 to 9 November. Sheila Jordan and Dave Holland are just some of the outstanding names of this year's edition.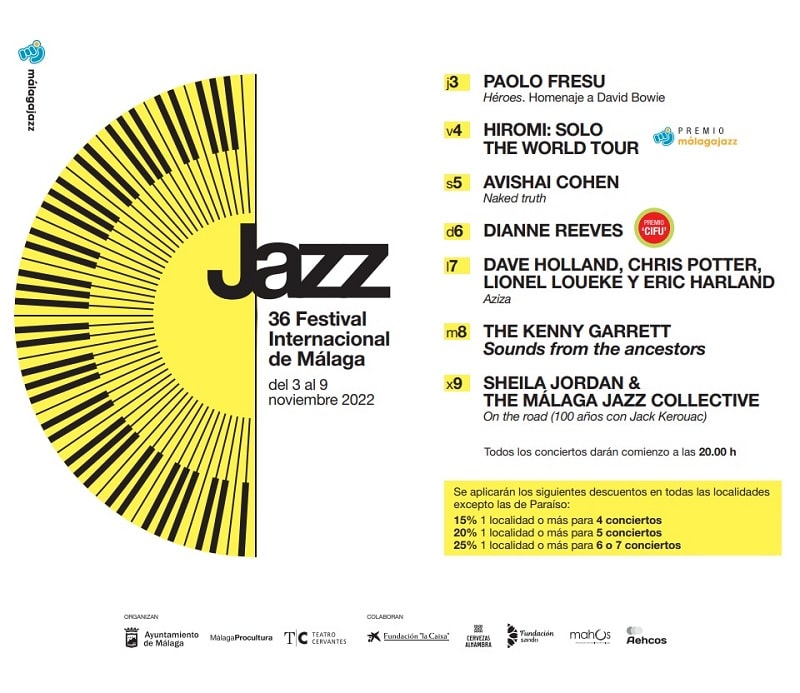 Concert tickets can be purchased individually, but there are discounts for those who buy tickets for several days: 15% for 4 concerts, 20% for 5 concerts and 25% for 6 or 7 concerts.
The line-up is one of the most diverse and ambitious the festival has ever had, with virtuoso wind, keyboard and string musicians and prodigious vocalists. There will also be tributes to Bowie and Kerouac, avant-garde performances and improvisations of pieces of African origin.
The complete programme can be consulted here.
Nuestros alojamientos están situados en el corazón de Málaga, una opción perfecta para disfrutar del festival en el Teatro Cervantes, al que se puede ir caminando.
Do you already have your accommodation? Book your stay with us and enjoy the city.