Placed in the very heart of Madrid, our hostel is the best choice for students, remote workers or tourists. You can choose to stay just a few days or rent your room for weeks or months. It's not just a place to stay, it's a place to get the most out of Madrid. You can get to the best shopping areas, museums, restaurants and nightlife walking in just a few minutes.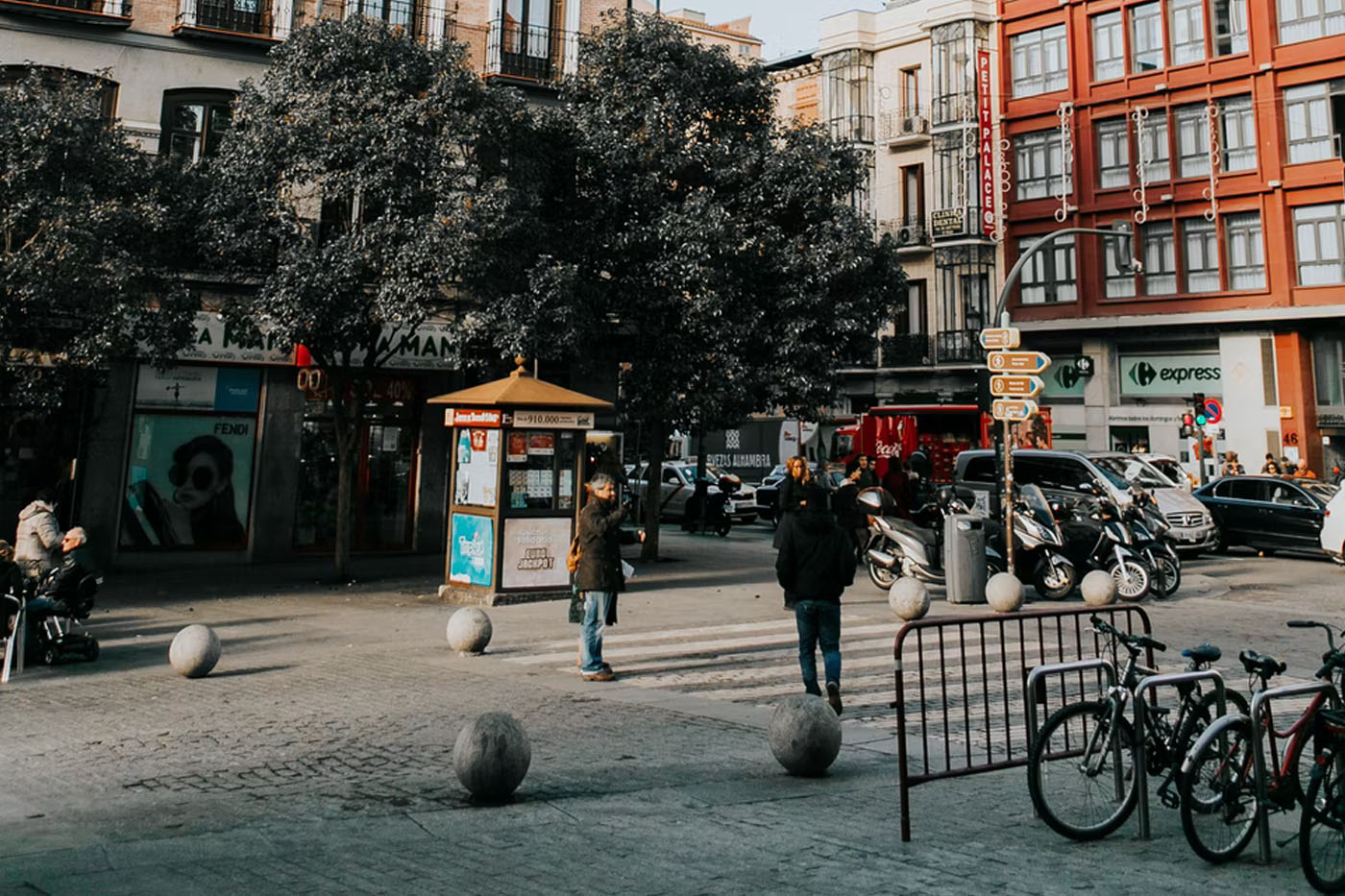 Known as the most hipster/alternative part of the city, mainly due to its history as a rebellious neighborhood that fought for what they believed in (in 1802, the residents here staged an uprising against Napoleon in what is now the main plaza, called Dos de Mayo).
Fuencarral is the main street and runs parallel to Chueca's Calle Hortaleza north of Gran Vía. The narrow, colorful streets are chock full of cafés, restaurants, trendy and vintage shops, and neighborhood cooperatives. You can also find interesting street art, high-end tattoo parlors, uber-trendy eateries, and experimental pop-up shops selling everything from costumes and goth clothing to home goods and cupcakes.
You'll find the streets, shops, and plazas full of a diverse mix of people at any hour of day or night, and its main metro stop Tribunal is the second-most-popular meeting spot for groups of friends going out for the night. Their nightlife scene has a little bit of everything but this neighborhood is definitely home to the indie-alternative youth culture and boasts some of the most popular nightclubs catering to this clientele.
Close to the more iconic spots in Madrid, Homeabout San Mateo has all the services you'll need for your stay: 
Book your room with us through our website to save fees and get future discounts